Floorplan - 1940LTD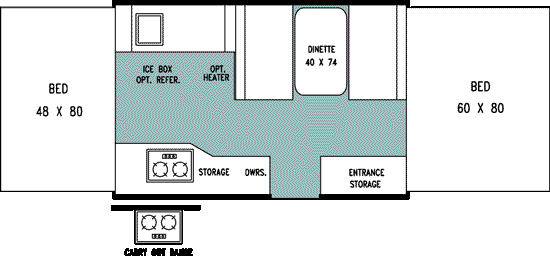 Queen-size bunk w/dinette on left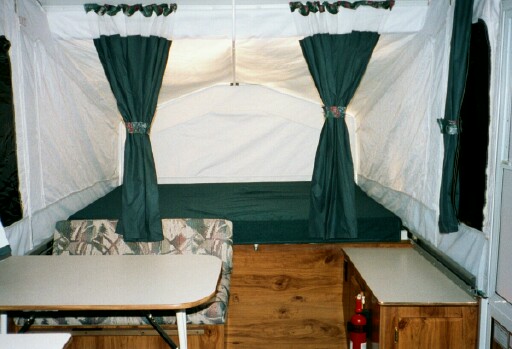 Stove, full-size bunk and sink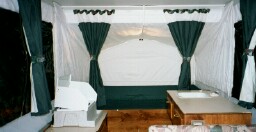 This is what I call my "hose helper". Keeps the kinks out of the incoming water line. Very useful little gadget.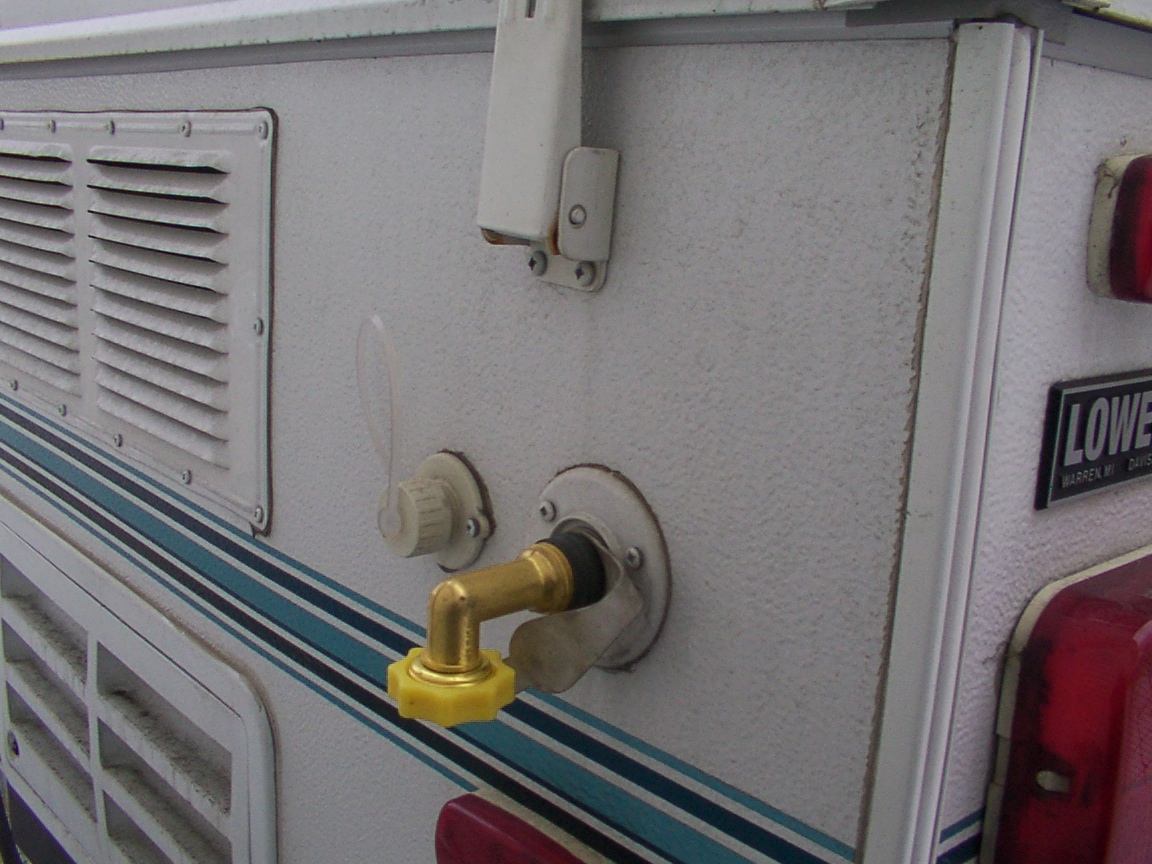 Tacky lights on camper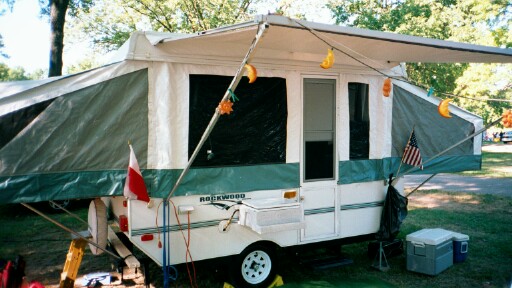 Quik Shade dining canopy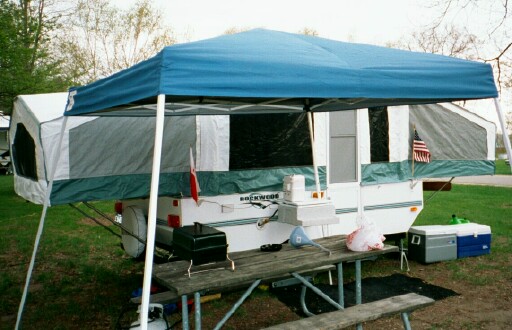 Set up in a hunting blind..Thetford's 155SL model Porta-Potti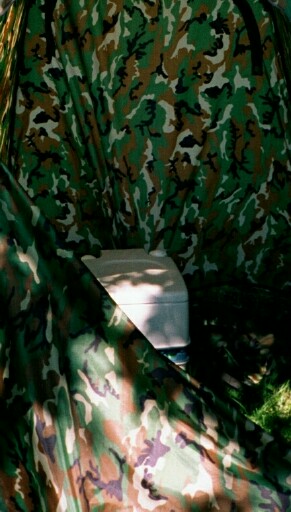 Not a mod, but two different places to hang paper towel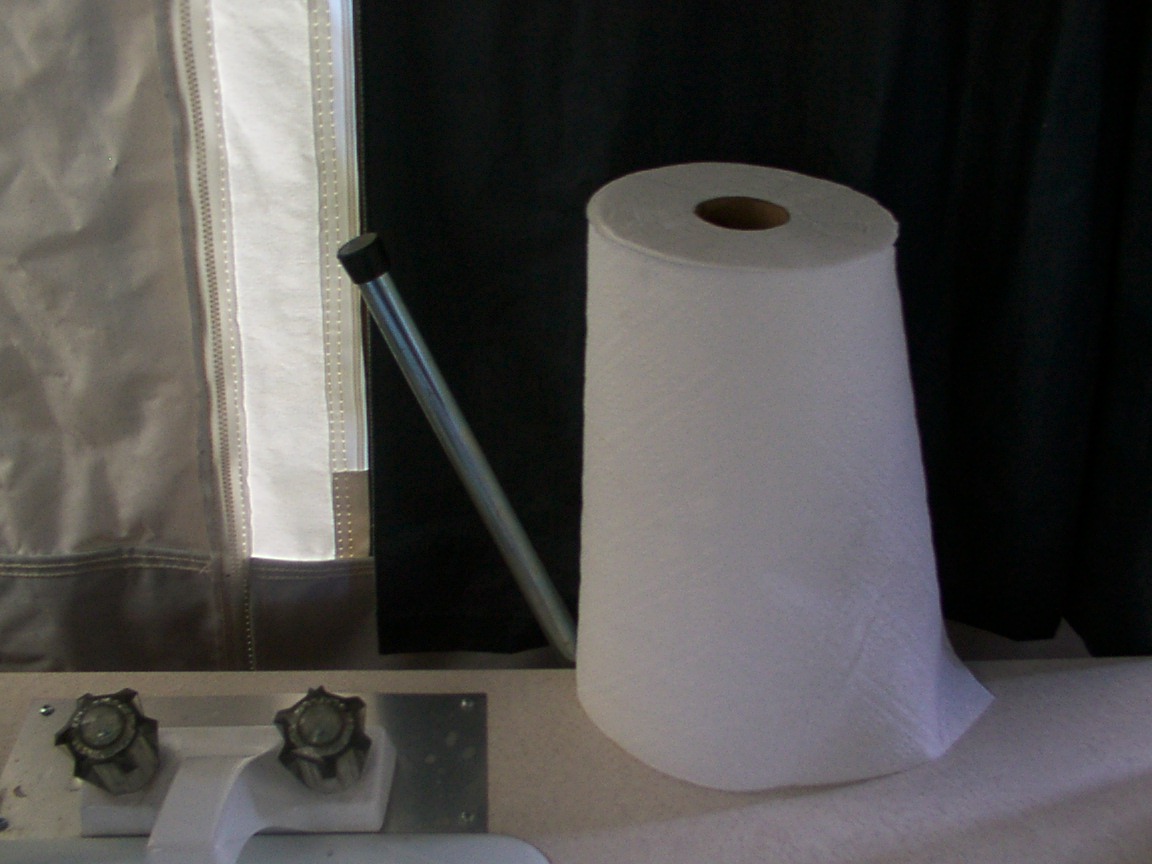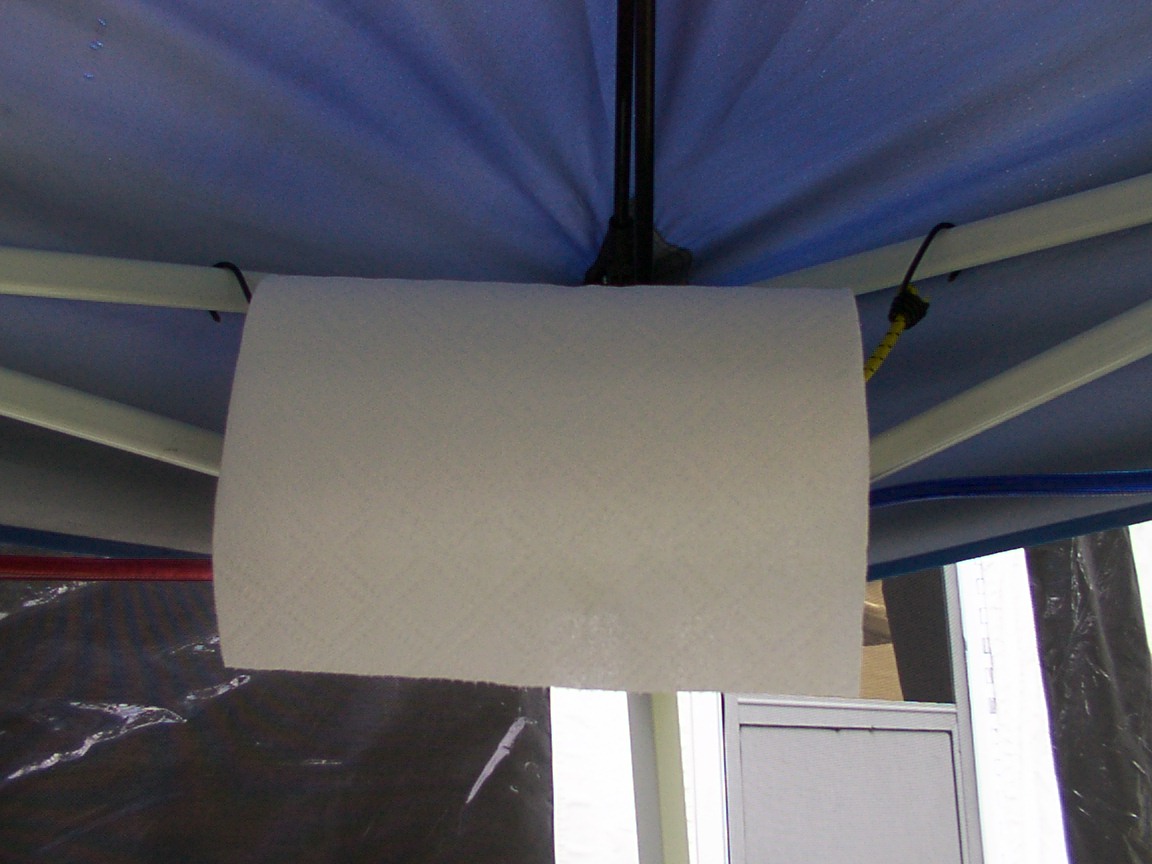 Collapsible containers used for garbage, empty cans, laundry, etc. Great addition!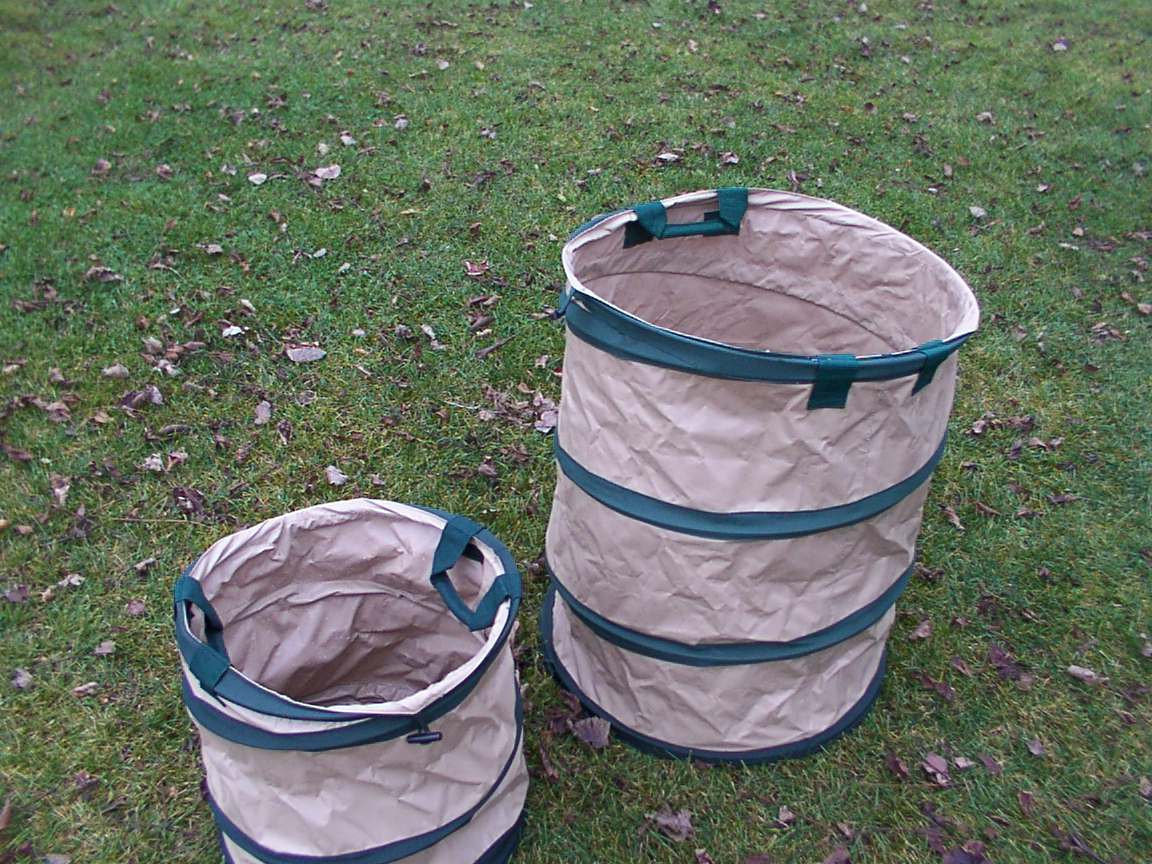 Jackstand on front of trailer, taking place of the wheel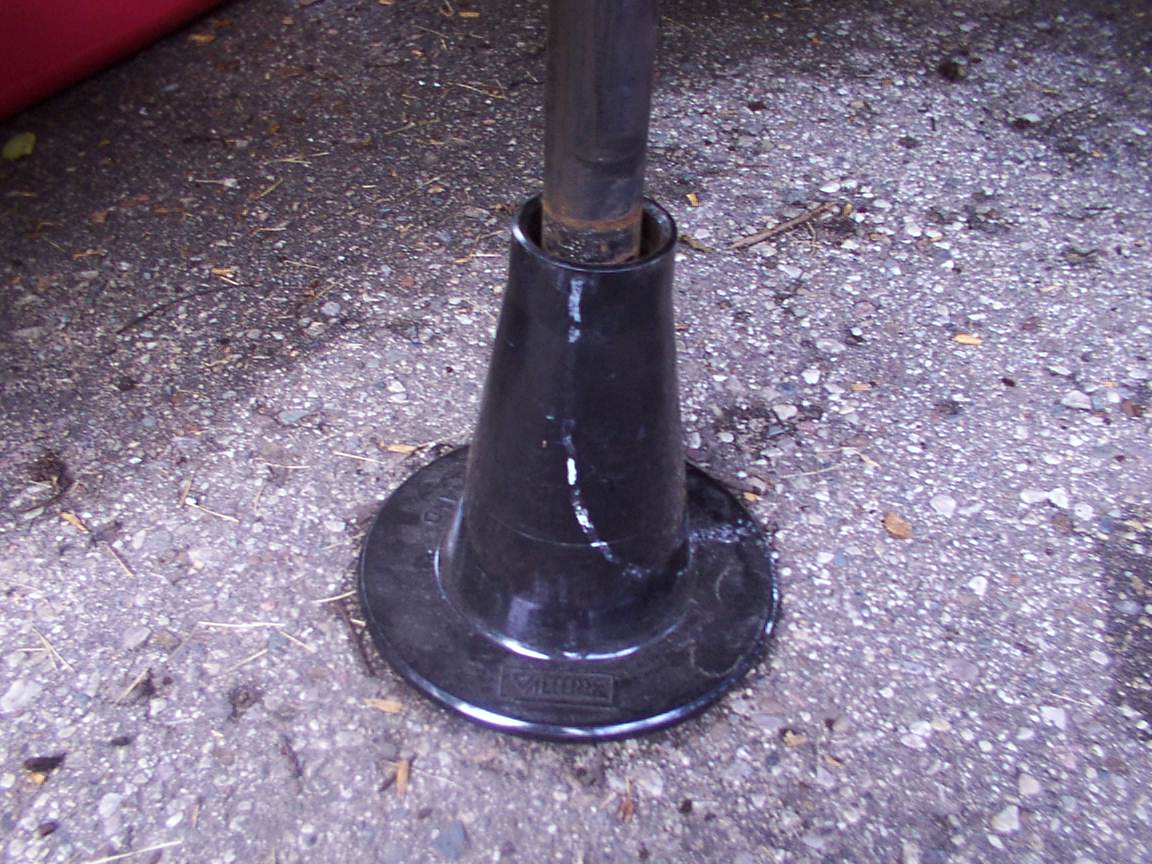 Battery box & single propane tank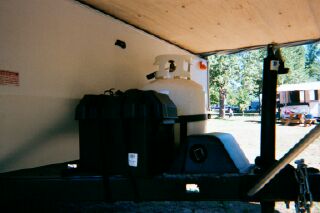 Backend mount w/outdoor carpet